Tuesday, 12 July 2011 09:34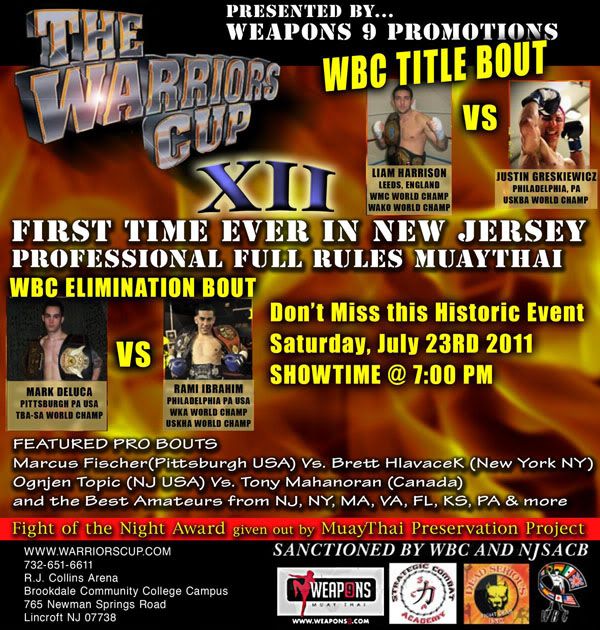 Professional Muay Thai comes to New Jersey in less than two weeks, at the RJ Collins Arena in Lincroft.  The card is being finalized now, and it a great mix of professional and amateur bouts.  Many MMA fighters cross train in Muay Thai, and on this card you'll see some MMA fighters competing.  Tickets are on sale now, so click on the poster above to get yours before they are sold out.
In a previous article we mentioned a legendary Muay Thai fighter named Kaensak Sor Ploenjit, who is now the Muay Thai coach at AMA Fight Club, home to the Miller brothers and other top UFC fighters.  Kaensak is also a licensed MT judge and will be on hand on July 23 judging the professional bouts.  Do not miss this show!