Friday, 05 August 2011 12:07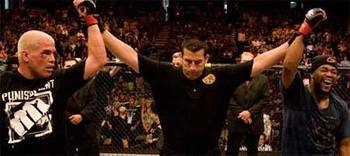 Tomorrow night is UFC 133, the rematch between Rasahd Evans and Tito Ortiz.  The first fight ended in a draw, and this one could decide who gets a title shot against the winner of Jon Jones vs. Rampage Jackson.
Here are some UFC and Strikeforce fighters making their predictions about tomorrow night's fight.