Monday, 29 August 2011 17:12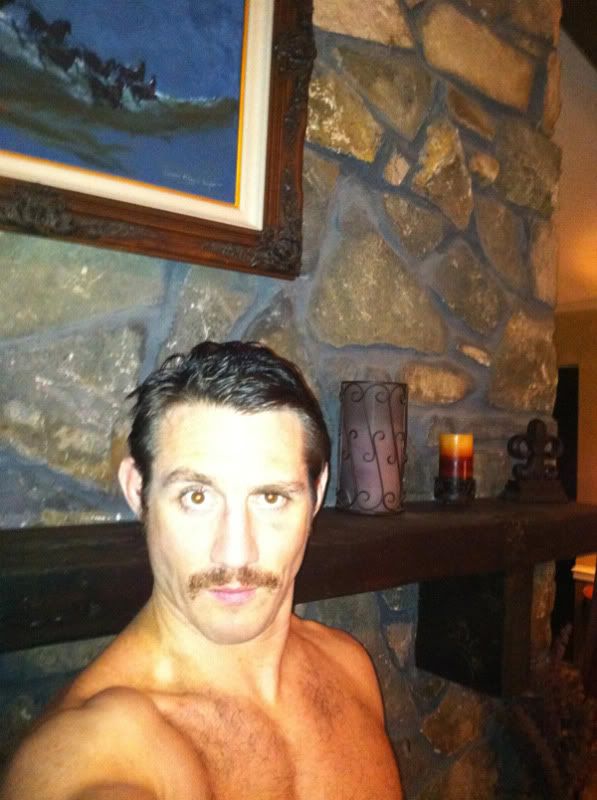 (Actual photo!)
A RearNakedJoke.com Exclusive
Tim Kennedy is not only a successful mixed martial artist, he's also a Special Forces sniper in the  U.S. Army.  And now that he's grown a magnificant pornstache (above), the Green  Beret may very well be adding  a brand new job to his already impressive resume: Porn star.
Kennedy has all the tools necessary to succeed in porn.  First and foremost is his gigantic set of balls, which have been on display throughout his military career, both in Iraq and Afghanistan. Couple that with his glorious pornstache, which he debuted his Facebook page recently, and it's easy to see how he could become the next big thing in porn.  After showing off his new facial hair, the MMA star was inundated with offers to get into X-rated films.
Kennedy is mulling over the offers and has not decided if he will bare all.  Some of the movies he has been asked to star in include:
Assghanistan Diaries
Is That an M-16 in Your Pocket or Are You Just Happy to See Me
Sodom Hussein and Gemorrah
Butt Camp Boot Camp
Shaving Private Ryan
Rear and Pleasant Danger
Asspocalypse Now
Rear Naked Joe
GI Blow
Rambone 134
Weapons of Ass Destruction Vol  47
Das Butt
In Glory Hole Basterds
Full Metal Jackoff
Bronze Starfish
The Secret Diary of Rim Kennedy
We'll keep you up to date on whether Tim decides to take the plunge into porn.  Until then, train hard, Tim!