Tuesday, 10 May 2011 10:45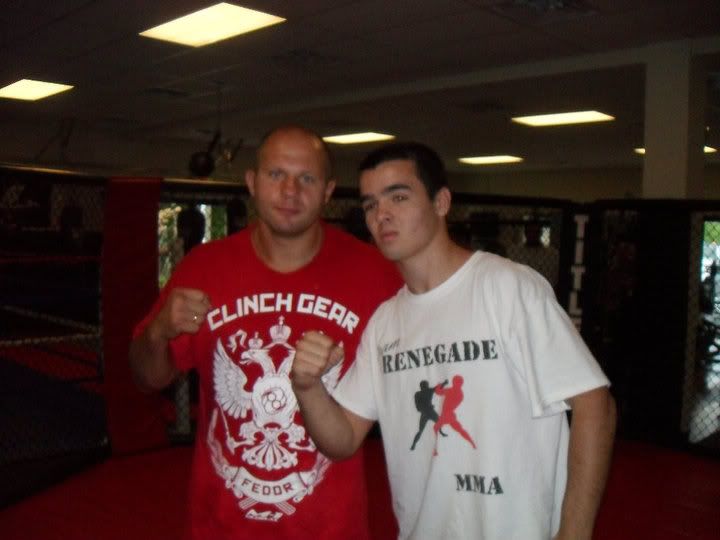 (Sambo legend Taylor Costantino poses with a fan)
Taylor Costantino is a member of Team Renegade, home to Ben Syers of 10 second KO fame.  Trained by world class Sambo player Anthony Sansonetti, Taylor is ready to make his MMA debut, which will happen at the Asylum Fight League this June 18 at Blue Claws Stadium in Lakewood, NJ.
I train with Taylor and the team, and I can tell you this kid is a beast.  He's super strong at 145 pounds, and his technique is great.  I expect big things from him in MMA, and will proudly be ring announcing him at his Asylum debut.
This past weekend, Taylor entered the US Open Sambo tournament, and took home the gold.  He finished two out of three of his matches, and did not get scored on even once.  Congrats to Taylor, Anthony and Team Renegade!
Here's the video of his matches.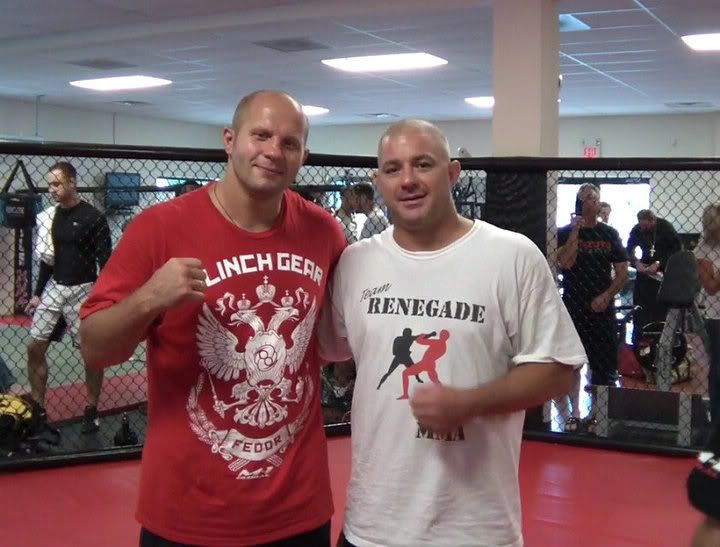 (Team Renegade Coach Anthony Sansonetti at Fedor Seminar)