Friday, 12 April 2013 08:11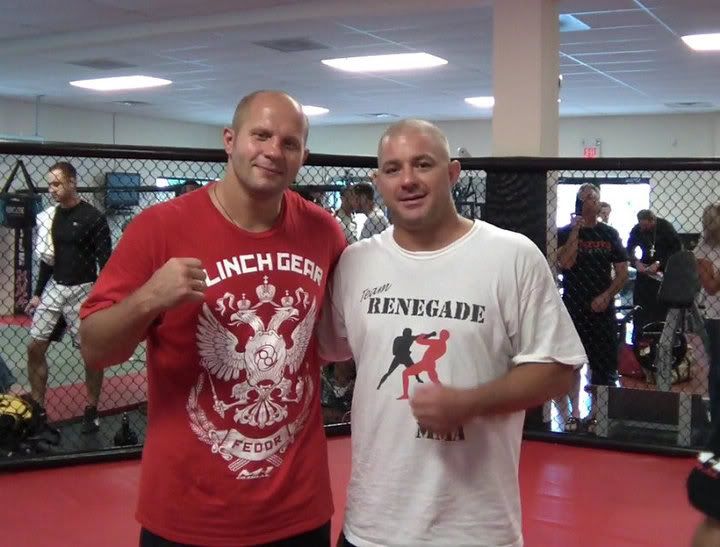 Please read below for a great opportunity to support Team Renegade on their quest for Sambo Gold.  Sambo is a Russian martial art, and it's a great base for MMA.  Just ask Fedor Emelianenko!   I train with Team Renegade, and I know first hand how dedicated and hardworking Anthony Sansonetti and his team are.  Travel is expensive, especially for the overseas tournaments, so every little bit helps.  Check out the Team Renegade website for more info.
The Team needs funds for Tournament Entry Fees, Equipment, and Travel Expenses. You can help us tremendously  for as little as just $25! We also have T-Shirts for sale where a portion of each sale goes towards the team for sponsorship. If you own a business, we have a special Business Advertising Package, where 100% of the funds goes to the team. Anything you can give helps!
Please visit the Renegade Store to Sponsor!

This is what we have planned so far for 2013
U.S. Open - May 5th, New Jersey
Scottish Sambo Open - July 20th, Scotland
We are also considering international Sambo tournaments later this year in:
Argentina ( Pan Ams), Germany, England, Bulgaria, and of course the USA.
Each Team member needs about $250 in Equipment, entrance fees into tournaments (ranging from $20 to $75), and travel expenses  which varies considerably. Anything we can raise will help lessen the financial burden on each competitor.
Here is a list of our current Renegade Sambo Competition Team with their Sambo achievements listed as well:
Anthony Sansonetti

2007 Sambo League Coach and Competitor for Sambo League Champions- Team Renegade
2008 Team American Sambo Coach and Competitor
2010 Britsh Open Sambo Championships- Champion - Gold Medal Masters Division
2010 British Open Sambo Championship - Finalist- Silver Medal 90KG Division
2011 Dutch Open Sambo Championships  - Finalist- Silver Medal
2011 Paris Grand Prix Sambo Championships - Semi-Finalist
2011 US Open and Pan American Sambo Championships - Semi-Finalist - Bronze Medal
2013 NOLA - New Orleans Invitational Sambo Championships - Finalist
2013 Arnolds Open Sambo Championships - Champion - Gold Medal


Jeremy Piaser

2006 North American Freestyle Sambo Championships- Silver Medal
2007 Sambo league team member of Sambo League Champions- Team Renegade
2007 North American Freestyle Sambo Championships - Gold medal
2007 Canadian Combat Sambo Championships - Gold Medal
2008 North American Freestyle Sambo Championships - Gold Medal
2009 Renegade Invitational Sambo Championships- Gold Medal
2009 North American Freestle Sambo Championships - Gold Medal
2011 US Open and Pan American Sambo Championships - Semi-Finalist -  Bronze Medal
2012 North American Freestyle Sambo Championships - Gold Medal
2013 NOLA New Orleans Invitational Sambo Championships - Finalist


Ben Syers

2008 North American Freestyle Sambo Championships - Gold Medal
2009 Renegade Invitational Sambo Tournament - Silver Medal
2013 NOLA New Orleans Invitational Sambo Tournament - Gold Medal


Taylor Costantino

2011 US Open and Pan American Sambo Championships - Gold Medal
2012 North American Freestyle Sambo Championships - Silver Medal


Matt Dixon

2011 US Open and Pan American Championships - Bronze Medal


Peter Saenz

2012 North American Freestyle Sambo Championships - Silver Medal


Brittany waunsch

2013 Arnolds Open Sambo Championships - Gold Medal