Thursday, 09 September 2010 09:55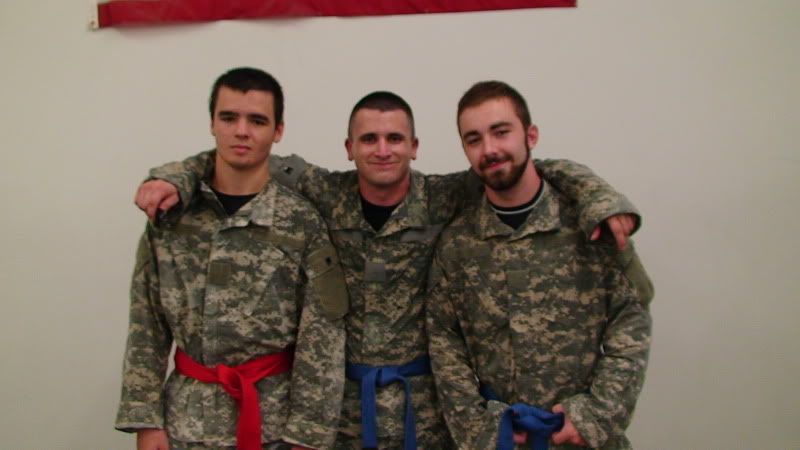 The Modern Army Combatives tournament in Georgia next month is broken into three phases.  Phase 1 is grappling.  The winners will go on to Phase 2, which is grappling plus open handed strikes on the feet.  Those winners will move on to Phase 3, which is MMA rules.
In the following video, Team Renegade fighter Ben Syers rolls with a soldier to prepare him for his battle at the tourney.  After that, head trainer Anthony Sansonetti, like a drill seargent, turns up the heat.  This is a Phase 2 training video, where open handed strikes are allowed.
You can check out the Phase 1 training video here:  Team Renegade Modern Army Combatives.