Friday, 17 December 2010 17:41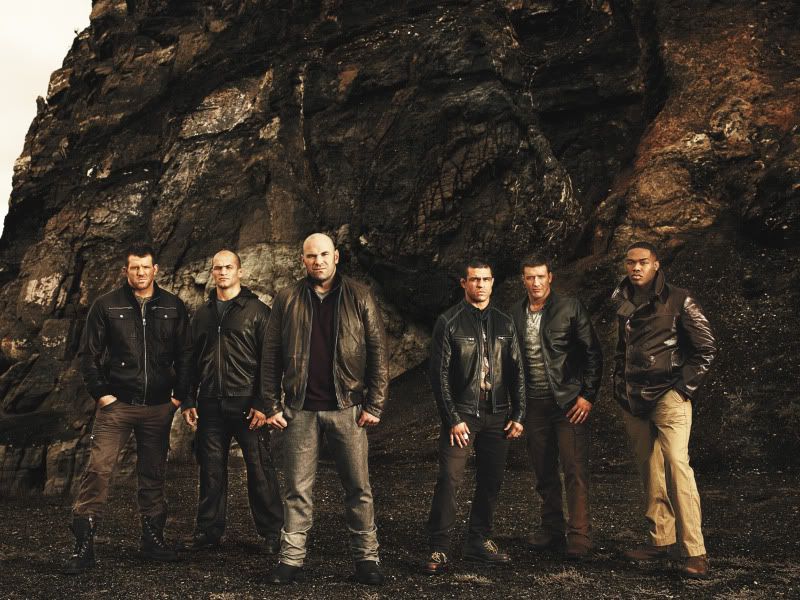 Arianny Celeste may have graced the pages of Playboy first, but Dana White and some of his top fighters and right behind her.  They're doing a Playboy photo shoot to show how rugged guys can look in fashionable clothing.  In this pic we see Ryan Bader, Junior Dos Santos, Dana White, Vitor Belfort, Stephan Bonnar and Jon Jones.
Playboy is not really the magazine I think of first when desiring to see buff guys in clothes, but with the popularity of the UFC soaring I guess Hugh Hefner decided that having these guys strut their stuff in the pages of the venerable skin rag would be good for business.  Hey, it could be worse.  Remember that nude pic of Frank Trigg that made the rounds a few years ago?
Let's just hope that these fashion icons make sure to leave it all on and that Arianny continues to take it all off.   Otherwise things are going to get really, you know, confusing.