Friday, 03 September 2010 09:14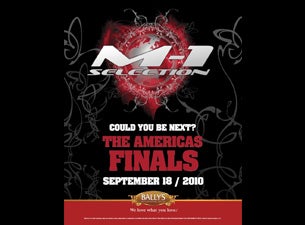 Team BombSquad, which has fighters in all the major organizations, is also very well represented at the M-1 Global Selection Americas tournament.  Three BombSquad fighters, Pat Bennett, Mike Guerin and Tom "Da Tank" Gallicchio, will be fighting in the finals on September 18th at Ballys in Atlantic City.
Heavyweight Pat Bennet will be facing Kenny Garner for the HW title.  Bennett knocked out Ryan Smiley in just 37 seconds in his quarterfinals match, then beat Mehdi Hassan by unanimous decision in the semis.  Garner is a tough customer and this fight could be a slugfest.
Mike Geurin, who fights at middleweight, beat Todd Chattelle and a very tough Shane Primm to advance to the finals, where he'll be taking on  Tyson Jeffries.  Jeffries advanced after a razor thin decision against Plinio Cruz, who is a very good fighter himself, so this too will be a war.
Crowd favorite Tom "Da Tank" Gallicchio has also earned his way into the finals.  It's been a rough road for Da Tank, who a split decision against Reggie Pena, then fought a very tough Aaron Meisner.  Meisner gave Tom all he could handle until the third round, when Da Tank went into overdrive and locked on a choke to secure a submission victory. Tom will now be facing Len "The Liger" Bentley at Ballys, and this is another great match up.
As the ring announcer for these shows, I've had a great time watching all the action and expect the finals to be amazing.  For more info, check out M-1 Global's website.
After the jump, you can enjoy a video of Bennett, Geurin and Gallicchio at a roundtable meeting where they discuss the event.  See you at Ballys!