Saturday, 19 February 2011 10:13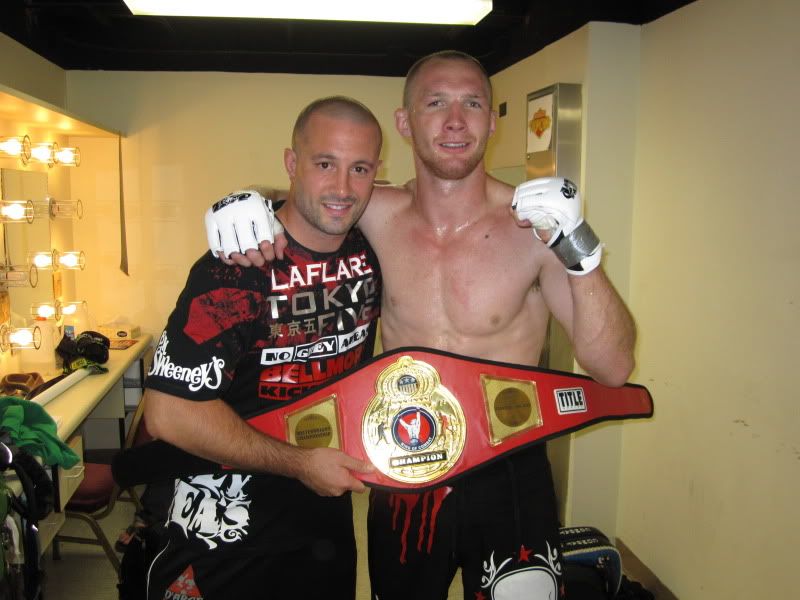 The fact that MMA is illegal in NY thanks to bonehead politicians has not stopped people from training and participating in Mixed Martial Arts.  Many NY fighters have gone on to big things in MMA.  Recently, in fact, two Long Islanders, Gian Villante and Chris Weidman have moved on from the Ring of Combat promotion in New Jersey (owned and operated by NYer Lou Neglia) to Strikeforce and the UFC respectively.
Villante trains at Bellmore Kickboxing, a great Long Island training facility.  He also trains his ground game at a brand new school, the Long Island MMA and Fitness Center, located at 1 Gear Avenue, Lindenhurst New York (corner of Wellwood Avenue and Gear Avenue, 1 block south of Route 109).
This facility, owned by top trainer Gregg DePasquale and highly regarded MMA fighter Ryan LaFlare (pictured above), is truly a Mixed Martial Arts gym and offers classes in MMA, Brazilian Jiu-Jitsu, No Gi Submission Grappling, Wrestling, Muay Thai, Boxing, Cardio Kickboxing.  There are also kids classes and Strenght and Performance (Crossfit) programs.
If you live in the Lindenhurst area, or anywhere on the Island, check out this school.   Support the sport and prove to the politicians that New Yorkers will not be denied!