Friday, 19 November 2010 09:28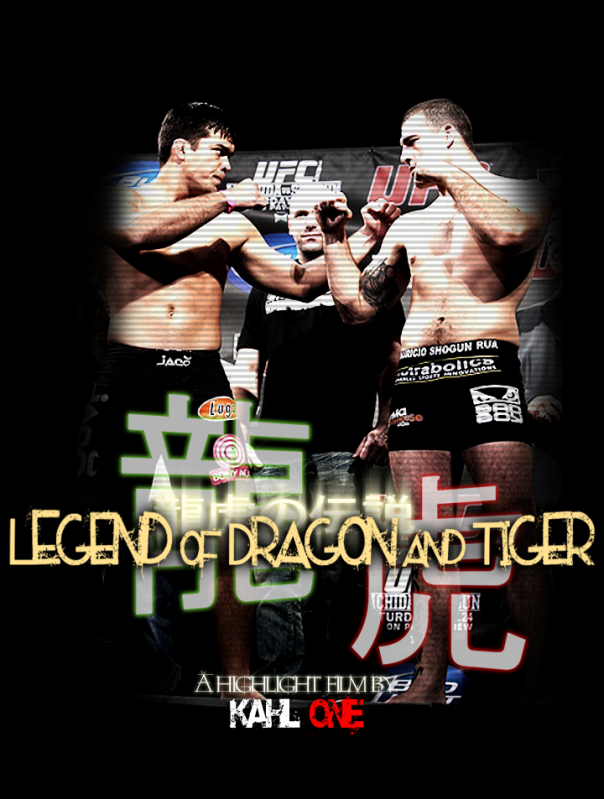 Our resident video artist, KahL-One, made a kickass highlight video of Machida vs. Shogun.  On the eve of seeing Lyoto return to the Octagon, I present it to you for your enjoyment.  So enjoy!
Legend of Dragon and Tiger- Shogun X Machida from Kahleem on Vimeo.
This is the story of two martial arts experts with long standing legacies behind them.
One, a young Karateka who has brought traditionalism full circle into the modern age.
The other, an upcoming Muay Thai phenom from a camp of legends.

The Legend of Dragon and Tiger takes gives us a glimpse into two of the best strikers within the worlds Light Heavyweight Division and their chasing of glory to cement their place in history.

Music Production
NAMCO Sound Team
Sergio Mendes
Directed and Edited by
Kahleem Poole-Tejada