Tuesday, 17 May 2011 11:36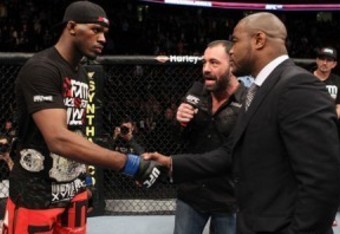 Jon "Bones" Jones had pulled out of the Rashad Evans title fight due to a hand injury.  That's old news.  But recently, he decided to fore go the surgery and fight again.  Only it apparently won't be against Rashad Evans.  This has caused Rashad and some fans to claim that Jones is ducking the fight, a charge that Jones denies.
In this video, Jones explains his decision to skip the surgery and tells fans to relax, because a fight with Rashad is inevitable.  The big question is will the UFC cancel the Evans vs. Phil Davis fight in order to set up a Jones Evans showdown?