Wednesday, 11 May 2011 11:13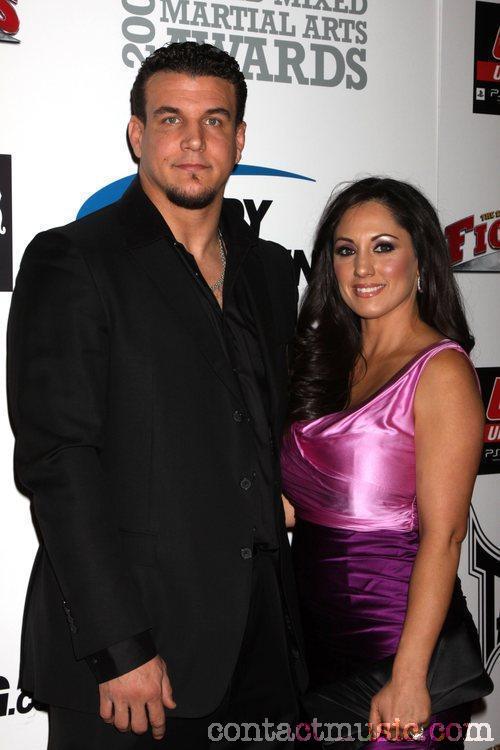 Frank Mir and his lovely wife were out at Munchbar recently, along with two time pro bowl NFL running back Larry Johnson.  Frank has been looking lean in his recent fights, but when he came back from his motorcycle accident a few years he definitely had a munching problem.  Hopefully he didn't hit the buffet too hard.
And speaking of munching, Mir's opponent at UFC 130 on the 28th is Roy "Big Country" Nelson, a guy who has been known to do some serious munching himself.  And I do mean serious.  Nelson is by far the fattest guy in the UFC, but despite the flab, he's got good cardio and great technique.
This is actually a rematch of sorts.  Mir faced a much slimmer Nelson at a Grapplers Quest event way back in 2003.  Nelson won that match, which doesn't bode well for Mir in this fight.  Roy has the durability to weather any stand up attacks Mir has for him, and as a BJJ blackbelt he definitely won't be shy about going to the ground.
Still, it's a very interesting fight, and should be a good one.  Here is the video of Frank at Munchbar, along with video of the Grapplers Quest match.
Click here to watch Frank and Roy at Grapplers Quest:  Frank Mir vs. Roy Nelson Grappling Match