Monday, 07 March 2011 10:19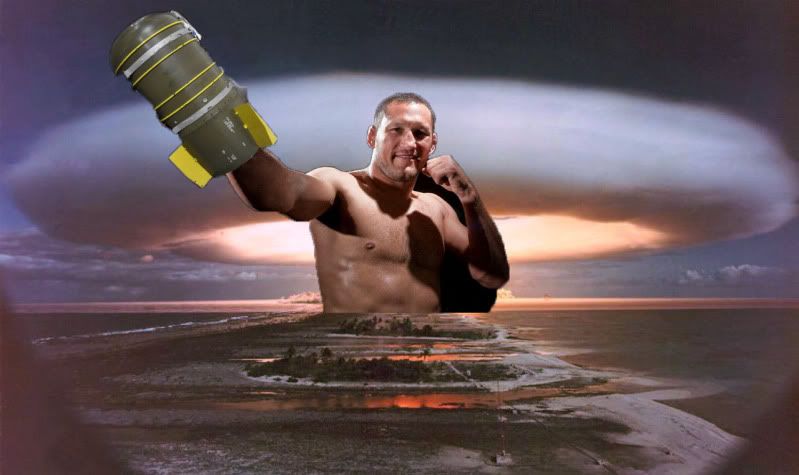 Mauro Ranallo likes to call Dan Henderson's right hand the "H-Bomb" and really, who can blame him?  He's leveled many an opponent with it--as Michael Bisping can attest to--and he used it to win the Strikeforce LHW title last Saturday night by crushing Feijao and causing him to face plant on the mat.
Henderson is at his best when he brings his relentless pressure to opponents.  He fought his fight against Feijao and even though he got knocked down himself, the right hand eventually found its mark.
As a long time Hendo fan, it was great to see that the old man still has the pop in his H-Bomb.  Not sure what the half-life of hydrogen is, but apparently it's a long time.  Here's hoping that Hendo's H-Bomb stays armed for many more years.