Tuesday, 10 November 2009 13:56
Do you love MMA? No, do you really love MMA?
Good, then you've come to the right place -- because we do too.  We more than love it.  We live it.  Every writer for this site trains in martial arts, from Brazilian Jiu-jitsu to kickboxing to Muay Thai to MMA.  Hell, some of us even "trane" UFC!  We are all huge fans of the sport and especially of the fighters who lay it on the line every time they step foot into the cage.  Our goal here is to have some fun while we cover the sport of MMA and to bring fans our unique perspective on mixed martial arts.
Staff Infection:
TheGARV.com was founded by Kevin Garvey a.k.a. The GARV.  That would be me.  I saw the ads for UFC 1 on PPV and was totally skeptical but I plunked down the money anyway, just to see what it was all about.  The minute I saw Tuli's tooth come flying out of his mouth and land on the commentator's table, I was hooked forever.  I've seen every UFC since and I follow the sport to the point where my wife thinks I'm obsessive.  But the joke's on her, because I am obsessive.  And proud of it!  I've trained with Renzo Gracie in the past, and Matt Serra and many others.  Right now I am part of  Team Renegade in N.Y., home to Ben Syers of 4 second KO fame--his dazed opponent mounted referee Keith Peterson and the video went viral.  I'm also a ring announcer and commentator for shows in the N.Y. and N.J. area, including DaMMAge Fight League, Ring of Combat, Asylum Fight League, Evolution AMMA, M-1 Global and more.  In short, I just can't get enough MMA in my life and I am seeking similarly obsessed individuals to share stories, interviews and videos with.  Hence, the creation of this humble website.
****
Dallas Winston is the Chief Editor and head staff writer here at The Garv.com.  Dallas has written for Fighters Only, CagePotato.com, BloodyElbow.com, served as a writer/MMA correspondent for the Hawaii Tribune-Herald, was a guest on CagePotato's podcast, appeared on Tapout Radio to discuss MMA judging, and has also covered live UFC's as credentialed media for Fighters Only. He is honored to have been urged by a few commissioners to submit a presentation at the annual ABC meeting on potential solutions to some MMA's scoring issues, but the most prestigious accomplishment of his career is being the proud creator of the legendary "Gomi Head" drawing of UG infamy.  Dallas provides readers with more thought provoking articles along with exclusive news and interviews.  He's also our resident Photoshop hack and showcases his skills (?) on a regular basis.  If you can look past his annoying vocabulary, you will find some interesting insight within his "Dissection by Dallas" fight breakdowns, the many detailed investigations on controversial MMA decisions and collaborations with athletic commissioners, and his features on exciting up-and-comers such as "The Korean Zombie", Luciano Azevedo, and Amilcar Alves.
****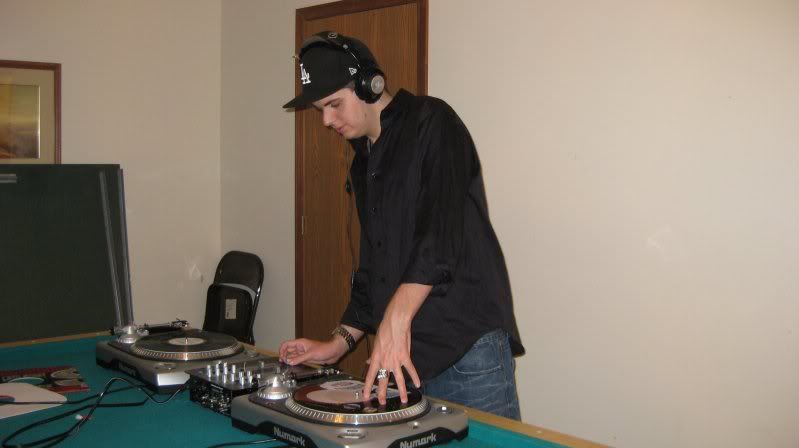 Kalin Johnston:  At the young age of 18, Kalin was live in attendance for a UFC event.  Inspired by his love for the sport and a desire to get involved, he went home that night and started his own blog.  While the readers were thin at the start, the content was thick and drew in the few people that did happen to stumble upon it.  A week after the live UFC, Kalin lined up an interview with Kendall Grove.  The interview went well and started bringing in hits.  Just two days afterward, he conducted another interview, this time with Houston Alexander.  It was a week after the Houston Alexander interview that everything changed.  Kalin woke up one morning to an email from Wanderlei Silva, which included his phone number and a time to call.  This was just the type of big break that Kalin had hoped for.  Within the first weekend of the interview being published on the web, it generated over 30,000 views from fans who in turn spread the interview around forums like wildfire.  Less than a week later, Kalin got a phone call from the owner of MMA Authority & Lifestyle Magazine offering him a chance to work as a contributor, and eventually, as a staff writer.  Now, merely a year and a half later, Kalin has moved into the big time as one of TheGARV.com's top writers.
****
Kahleem Poole-Tejada a.k.a. "KahL-One": KahL is one of MMA's top video artists.  In his words, he's "an artist in the vaguest and purest sense."   He's been a martial artist for over 15yrs, a visual artist/illustrator for even longer (thanks to comics, anime and manga from the 80's and 90's) and a learning filmmaker. He studied Goju Karate when he was 10 (with a lot of influence from his father who helped usher in the American Goju craze back in the day), several disciplines of Kung Fu since he was 16, then moved on to Sanshou for a more realistic edge. Now he's incorporating Boxing, Wrestling and Jiu-Jitsu into the entire frame. "Cross training is the spice of life!"  he says.  Some of his biggest film and artistic influences are Martin Scorsese, Bruce Lee, Quentin Tarantino, Huo Yuan Jia (look him up!), Donnie Yen and Katsuhiro Otomo. Oh and he's a huge, hardcore racing and fighting gamer. You'll probably catch him running laps in Gran Turismo and Forza as well as cursing at the screen in a game of Third Strike and Tekken.   And you'll definitely catch him on TheGARV.com doing what he does best: Blowing people's minds with his video artistry.
****
Shawn Baran: Shawn became a fan of MMA while watching UFC 1.  After witnessing wrestlers dominate the sport, he used his own wrestling background to pursue MMA training and has transitioned quite well, enough to land an audition on TUF season 2, the Heavyweights.  Being a fan and a student of MMA has made his love of the sport grow even more and his deep passion for MMA has led him to study its history relentlessly.  Shawn hopes that his writing here reflects his passion and he's happy to have an outlet to share his thoughts and experiences with other like-minded fans.  He came to us with no writing experience, and has shown tremendous improvement in the short time he's been with us.  Shawn covers the New Jersey fight scene in person and can be found at all the major shows.  Shawn can be reached for questions, comments, and autographs at This e-mail address is being protected from spambots. You need JavaScript enabled to view it .  You can also follow him on Twitter @smbaran.
****
Kristen credits her brother in law Mark, for introducing her to the wonderful world of MMA a few years ago. But it wasn't until she saw BJ Penn licking the blood of Diego Sanchez off his gloves that the obsession kicked in. And she began reading and watching everything she could, especially anything about BJJ. Eventually, her friend HULK convinced her that being a spectator was not enough and took her to MAXUM BJJ on Long Island to start training. She has been published in a top leading journal for research that she performed while working as a Mad Scientist but is new to reporting and this type of writing.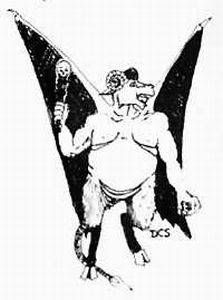 Orcus: Orcus drums, writes, webmasters, and shills for Zuffa. One thing he does not do is train.  He still kicks ass though. He's also the man responsible for the site's new look.
****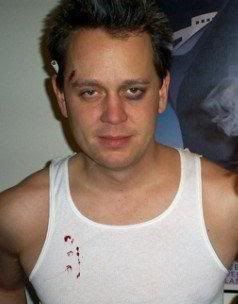 Nate Johnson a.k.a. 2JupitersTooMany: Nate trains at Greg Nelson's Academy in Brooklyn Center, Minnesota. He holds two gold medals and a 4-1 record in Jiu-Jitsu competition as a white belt. A graduate of the University of Minnesota Law School, he works as an attorney in Hastings, Minnesota. In addition to being a dead ringer for movie star Giovanni Ribisi, Nate has written for various other MMA websites and occasionally conducts MMA-related interviews for his local Fox News outlet. Nate formed his connections with The Garv while posting on www.mixedmartialarts.com's Underground Forum as 2JupitersTooMany.
****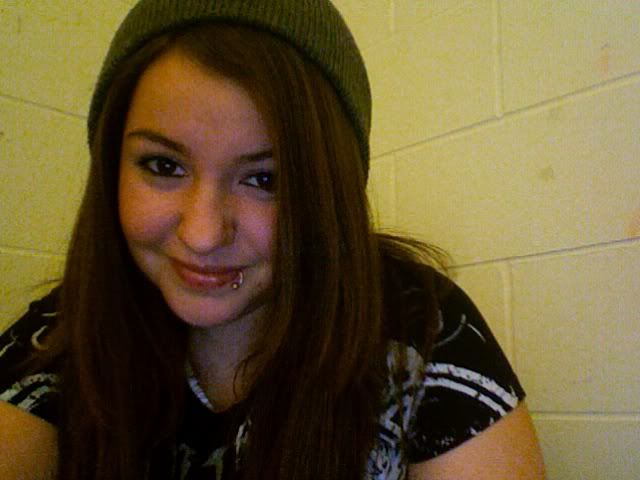 Eva Hamed:  Eva's father hails from the country of Lebanon, and she was born in Texas but now resides in Indiana.  She takes much pride in both her Lebanese and American culture.  Although she started writing at a very young age, Eva didn't start seriously writing until just recently.  Fighters always seem to be very comfortable and playful around Eva, due to both her sexy voice and chill personality, which makes for some very entertaining interviews.  Kalin Johnston is the man who really got her started as a journalist, and Eva credits him for being there every step of the way as her mentor.  The best thing about Eva's interviews are that you are guaranteed to learn something new and interesting about a fighter.  For example, Eva recently talked to UFC welterweight superstar Thiago Alves about how his mom had it all planned out for him to become a baker.  As he was leaving for America to make a career as a fighter, he pleaded, "Mom, but I don't want to be a baker!"  Expect to see new sides to these MMA warriors each and every time Eva Hamed gets them on the phone.
****
Daniel Baker a.k.a. Dreamer:  Dreamer was born in Eureka, CA, in 1980.  Growing up, he travelled a lot and had the opportunity to train in several martial arts including some Kenpo Karate, TaeKwonDo, Collegiate Wrestling and Budo.  Once he turned 18 he joined the army and served as a tank crewman for 4 years.  In 2005 he was working at Crater Lake National Park in Oregon when a buddy of his showed me some newer UFC DVD's.  He hadn't seen the sport since 1996 when he saw UFC 8 on VHS.  Dreamer got really into it and when he moved back to Portland he checked out Team Quest but ultimately decided to learn some Gi BJJ at Matt Thornton's Straight Blast Gym International (SBGI).  After training there a bit he eventually moved to Cincinnati and trained at Jorge Gurgels while preparing for his first and so far only amateur fight.  The event was one of Monte Cox's ICE events but it was an attached card myself and my opponent made that we called The Underground Grand Prix (UGGP).  After that he set up an event between MMA.tv's UGers and Sherdogs membersm which was picked up by Barry and Jeff Mayer of TUFF-N-UFF.   It was a great show.  He then took the challenge to Bullshido and held it once again at the same venue.  Dreamer as aslo refereed/judged an ADCC event in Las Vegas.  He's a moderator and business member on the famous Underground Forum, and currently working with Rupture Clothing as a Regional Marketing Representative in addition to writing for TheGARV.com
****
El Tigre!: You're wondering if El Tigre is actually on his birth certificate, right?  Well, brutal savages raised by a family of vicious tigers in the perilous depths of the Amazon don't receive birth certificates, just early exposure to fighting to the death. El Tigre has a few professional MMA fights and is close to landing a position with his local athletic commission.  Seeing as he's only known as El Tigre and remains a mysteriously mythical enigma, his presence is not unlike the bastard child of Madonna and Bigfoot.  When he's not immersed in a national tour of dojo storming or honing his drunk Bo Staff skills, El Tigre drops in belligerently and unannounced to break down match-ups and lend predictions (with commendable accuracy) on feature MMA events.
****
Joona Pylkäs: Joona, a.k.a. The Garv.com's "Northern Connection", a.k.a. our "Ninja in a Finnish Tree", is based in Helsinki, Finland.  Joona is a fanatic thirtysomething MMA enthusiast, who has trained, coached and competed in combat sports for the last fifteen years.  Joona specializes in European MMA, and contributes feature editorials on premiere events and scouts exciting prospects that are rising up through the ranks.  Joona also runs the "Beatings from the North" blog at:  http://beatingsfromthenorth.blogspot.com.  You will be hard-pressed to find someone more knowledgeable about the European combat scene.
****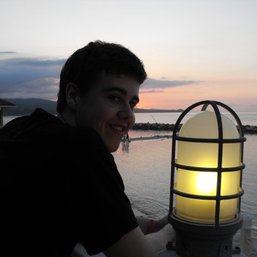 Ed Kapp: Kapp began his "career" as a journalist in January of 2010, and since then has written over 60 articles—primarily focusing on mixed martial arts and football for the website Bleacher Report, and has conducted interviews with many elite professional athletes—of the past, present, and future, including former star amateur wrestler and current Bellator contender Ben Askren, future NFL Hall of Famer Isaac Bruce, and MMA and kick-boxing superstar Alistair Overeem. Recently Kapp began working at the University of Regina's student newspaper, The Carillon as a news writer—a compensated position, where he focuses primarily on international issues.  In the future, Kapp will be attending the U of R's prestigious School of Journalism, and after graduation is hoping to become a professional journalist—either working in the world of professional sports or current events.
****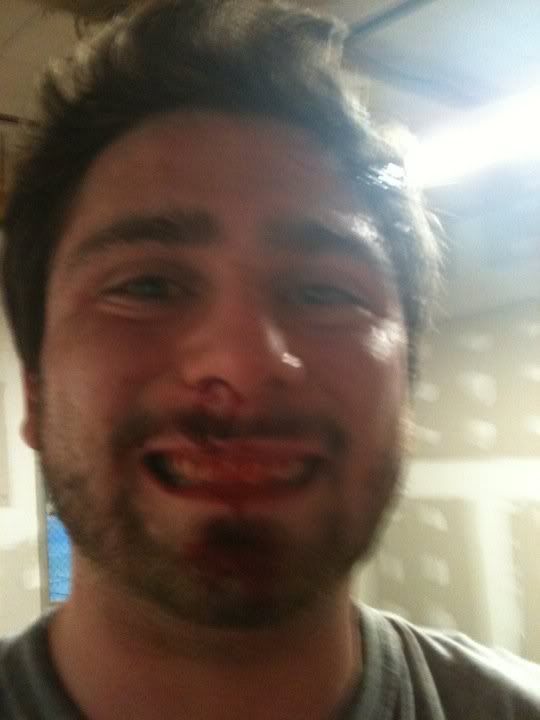 Dave LeClair: Dave LeClair is an odd example of an MMA writer. He did not see an ad for UFC 1 and decide to order it. In fact, he did not start watching UFC until UFC 94, where he realized that MMA is the single greatest sport to ever exist. Since then he has gone on to watch every single UFC Pay Per View, every Fight Night, nearly every Pride and WEC card, and any other random MMA card he can get his grubby little paws on. You may think this would make him a noob, but he disagrees, since the events are actually fresher in his mind. A long time hockey player and video game "journalist," Dave has given all that up to "Trane UFC" at Champions Gym in Watertown Connecticut, (where MMA is somehow still illegal) and write about MMA. Enjoy.
Gregory Schoen: Greg is a freelance writer, employment specialist and proud husband and father living on the West coast of Canada. He is happy to be a contributor to TheGarv. Greg has been studying various martial arts over the past 20 years and looks forward to the day when The Running Man will be a real T.V. show.
****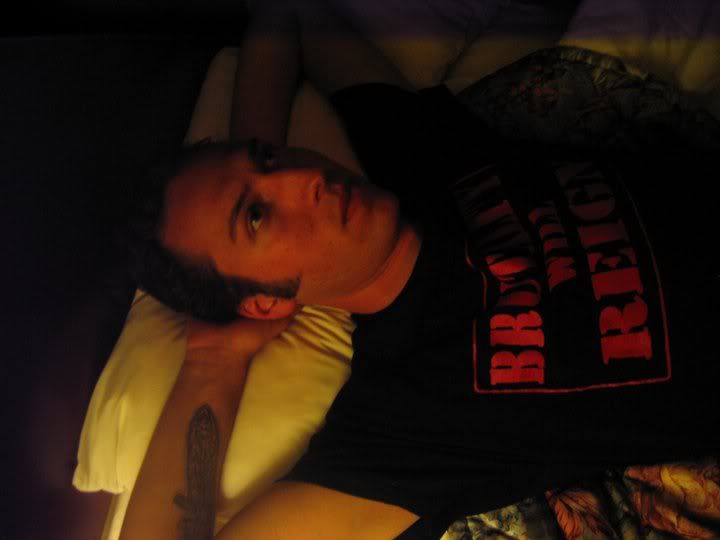 Kevin Chandler a.k.a. THE Kevin Chandler
:  Kevin's passion for MMA began around a decade ago, in what many refer to as the glory days of PrideFC.  His passion for the sport made him want to train, but being an actor; he knew he couldn't mess up his pretty face.  This led him to scouring the interwebs for everything he could get his hands on related to MMA. While amassing this knowledge; he needed some sort of  outlet to release this information, lest his head explode.  All this led him to giving running commentaries for every fight that people would sit and listen to.  Eventually these commentaries evolved into him sending out mass emails with pre-fight predictions and post-fight wrap ups.  Finally, The Garv stumbled upon THE Kevin Chandler on the wonderful world that is The Underground Forum, and the two have teamed up to bring Kevin's amassed mixed martial arts knowledge and oddly personal writing style straight to your eyeballs.  You can reach Kevin at This e-mail address is being protected from spambots. You need JavaScript enabled to view it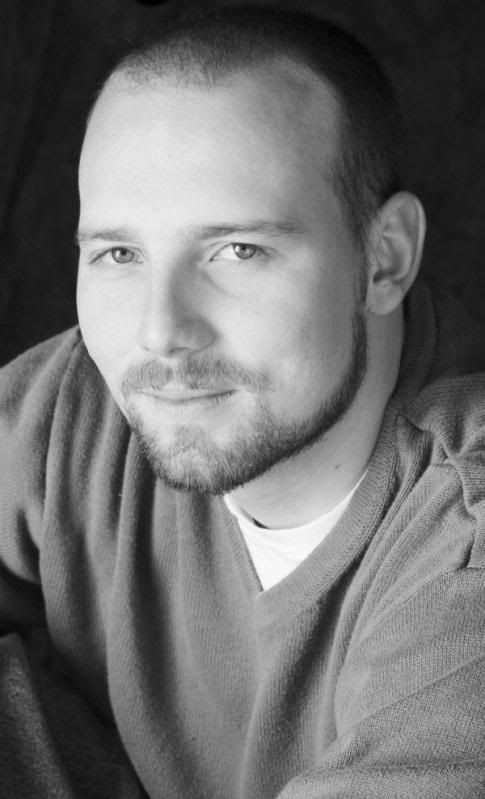 Bobby D. Lux previously covered MMA for Skinnie Magazine in southern California. He's covered local shows on tribal lands and UFCs in Vegas. He's published a book of short stories and is currently revising his first novel. He can be reached at This e-mail address is being protected from spambots. You need JavaScript enabled to view it .
****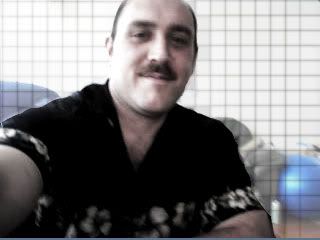 Dylan Hill
- Dylan, aka inf0 as he's known in cyberspace has been a huge MMA fan as far back as he can remember. His addiction to MMA started
back in the early 90s when he first saw the UFC on a pirated VHS tape. Mostly known for his MMA photoshops, inf0 is a professionally trained artist
having attended a prestigious art College for a bit and completed courses in Internet Graphics and Web Design. Luckily a career in neither of those fields is taking up too much of his time as he is always churning out fresh, gut busting material, just for the LoLs of it.
****
Joe Jennings is part of our IT team, and makes sure that the website has the functionality fight fans demand and deserve.  He is an IT wizard who owns his own company, JenningsIT.  So if you need help on your site, he's the man to see.