Tuesday, 14 October 2014 10:00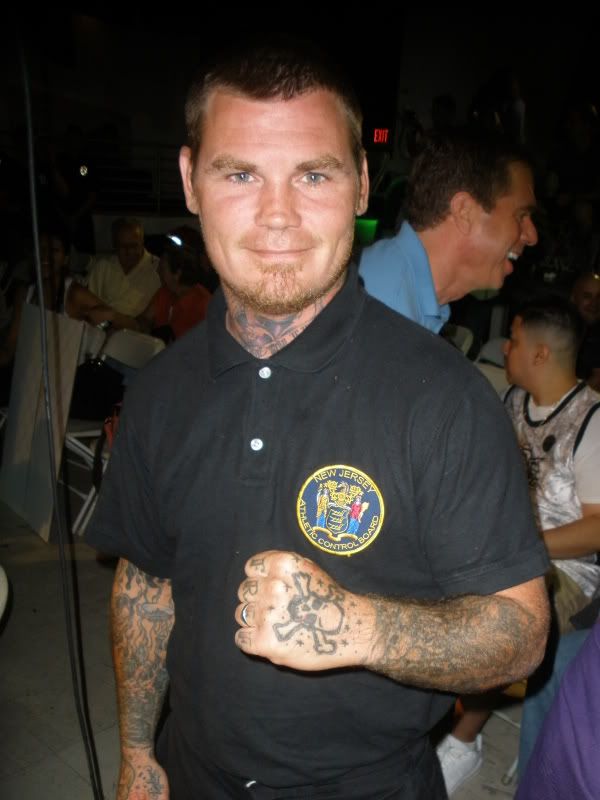 The New Jersey Martial Arts Hall of Fame is extremely proud of its third class of inductees to the New Jersey Martial Arts Hall of Fame. This class will be honored at the third dinner gala to be held at the beautiful La Quinta Inns & Suites on December 5, 2014.
On December 5th, Keith Peterson will be inducted as Referee.
Keith Peterson is a dedicated and respected referee of MMA.  He has been a life long fan and competitor of collegiate wrestling, his first love.  He wrestled through High School and College.  Through the New Jersey Amateur Program he was able to begin competing in MMA.  It is here he won two titles in MMA. He also holds a title in Muay Thai and grappled his way to a Naga Championship win.  Keith began refereeing at New Jersey's Amateur events, which led to opportunities refereeing in other states such as Pennsylvania, Maine and Ohio.  Keith has refereed in many organizations both here and abroad, the Ring of Combat here in New Jersey, MI-Global in Russia, the UFC in Brazil as well as Strikeforce and Bellator.  Keith not only gets on the mat with the Top Dogs but, volunteers his time as Assistant Coach to the Islip Youth Wrestling Program in the town he lives in with his wife, Marissa, and three children, Sean, Mora and Matthew.
We hope you will join us on December 5, 20124 Mark your calendars now and purchase your tickets early so you can be sure to be a part of New Jersey martial arts history. Call 201-538-4843 or visit www.njmmaawards.comand get your ticket and join us in a historic night for New Jersey and for martial arts. It is certain to be a terrific night with family, friends, fun, and music.